Indexable Port Tools (Inch)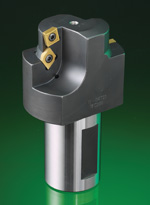 Tool Fab manufactures world-class indexable port tools to meet high-performance and consistent production requirements.
Precision-ground carbide inserts ensure a high degree of repeatability for high volume, close-tolerance part production.
Coolant-through design for efficient operation.
Conforms to SAE 16142, SAE J514, SAE 1926/1, and MS16142 specs.
Special sizes can be designed and manufactured upon request.
Download PDF for more info
Go to Indexable Port Tools(Metric)